Maserati Pull Ahead Program
Maserati North America is excited to introduce the Conquest Pull Ahead Program. This program is an exciting way for competitive lessees (non-Maserati of any make) to retire your current competitive lease and get into a brand new Maserati while having a portion of your current lease payments waived.

Lease Pull Ahead Program Details


- All customers currently leasing a competitive vehicle (contracted as new) who purchase, lease or finance an eligible 2017 Maserati vehicle will receive a credit equivalent to the value of up to 3 payments (a maximum of $1,500/payment) based on your existing competitive lease.

- Lessee must be current on payment and in good standing in current lease

- Current lessee (same household) must purchase or lease a new 2017 Maserati Ghibli, Quattroporte, Levante, GranTurismo, and GranTurismo Convertible (Demo and loaners excluded).

- Customer must enter into new purchase, lease, or finance contract on an eligible vehicle on or before May 31, 2017.

*See complete Program Terms and Conditions below*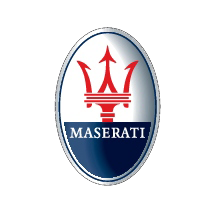 ----------------------------------------------------------------------------------------------------------------------------------------------------------
Maserati Lease Pull Ahead Program Terms and Conditions
-
Competitive vehicles include vehicles from the following manufacturers: Porsche, Mercedes Benz, BMW, Lexus, Jaguar, Audi, TESLA, Aston Martin, Rolls Royce, Bentley, Infiniti, and Acura.
Customer Eligibility
Customers with a currently active competitive (non-Maserati of any make) lease contracted as new (as detailed by their existing lease agreement).
To be considered active, the customer must have at least one payment due as of the contract date for the eligible new Maserati model. Active status is determined by the MCUSA contract date being greater than 30 days from the original maturity date of the competitive lease. Competitive leases that have been extended beyond the original maturity date are not eligible.
Payoff, trade-in, or return of the existing competitive lease is not required except if the competitive lease is 181 days or more from the maturity date. However, current MCUSA credit guidelines apply as applicable to each transaction.
Competitive single pay leases are eligible. The amount of the monthly payment credit is calculated by taking the single pay payment amount divided by the term of the competitive lease agreement (at a maximum of $1,500/payment).
CustomerEligibility Documentation Requirements
• Any of the following: Copy of existing competitive lease agreement, current billing statement or other documentation deemed acceptable by MNA.
• Copy of current (unexpired) vehicle registration or current (unexpired vehicle insurance card; and
• If 181 days or more from the maturity date: Copy of Maserati dealer payoff check, wire transfer, or other proof of Maserati dealer payoff documentation deemed acceptable by MNA.
The documents above must be aligned with respect to the vehicle and customer.


- Maserati North America reserves the right to change or terminate the Program at its sole discretion. Please see an authorized Maserati dealer for details.